Project Scorpio supports FreeSync and next-gen HDMI
Last week, Digital Foundry published the hardware spec for Microsoft's next Xbox - Project Scorpio. However, there was one little detail we held back, an aspect of the new console we didn't want to get lost in the noise. In the here and now its applications will be limited, but in the fullness of time, it may help to bring about a profound shift in how displays interface with games hardware.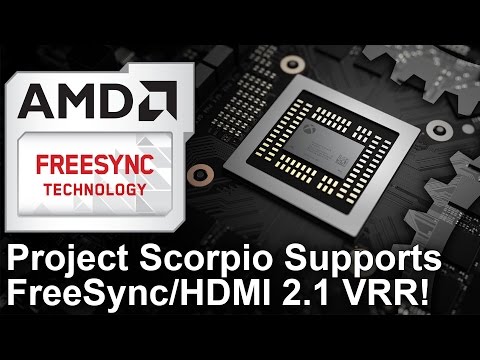 Age of Wushu 2 is a sandbox innovative triple A game built with Unreal Engine 4 that will be launched in 2018. It is based on "real martial art" concepts with naturalistic and societal survival elements. With grand scenes of the world, highly appealing picture atmosphere, rich details such as vegetation , architecture, characters and other real delicate texture performance, it is a combination of high-quality visual effects, bringing an user-level sensory experience. Whether it is physical destruction of the scene, or based on the true performance of IK technology in movement and combat, Age of Wushu 2 brings a whole evolution of gaming experience.
http://9yin2.woniu.com/