Horizon Zero Dawn - Earth is Ours No More Trailer | PS4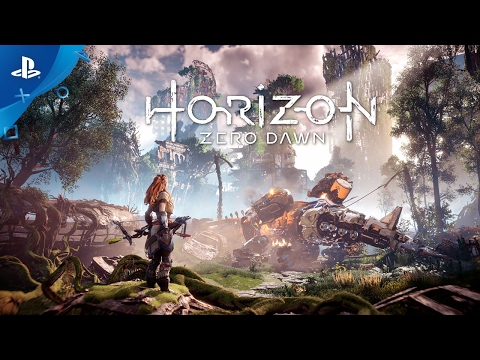 When everything plunged into darkness, nature reclaimed what once was ours. The world belongs to the machines now…
Join machine hunter Aloy on her journey to discover why Earth is ours no more when Horizon Zero Dawn arrives exclusively on PS4 on February 28th.
Be the first to play by preordering and preloading at PlayStation Store:
Standard Edition |
http://bit.ly/2jBJU2s
Digital Deluxe Edition |
http://bit.ly/1tlrZgV
Compatible 4K TV required. Dynamic 4K gaming outputted by graphic rendering or upscaled to 4K resolution; support varies by game title.
Age of Wushu 2 is a sandbox innovative triple A game built with Unreal Engine 4 that will be launched in 2018. It is based on "real martial art" concepts with naturalistic and societal survival elements. With grand scenes of the world, highly appealing picture atmosphere, rich details such as vegetation , architecture, characters and other real delicate texture performance, it is a combination of high-quality visual effects, bringing an user-level sensory experience. Whether it is physical destruction of the scene, or based on the true performance of IK technology in movement and combat, Age of Wushu 2 brings a whole evolution of gaming experience.
http://9yin2.woniu.com/
Post edited by Mikeha on