Visit our home page to read more about us.

Apply now!


That was the tagline that got me to take a closer look at Sturmgrenadier when I was Guild shopping last summer, and now that I've been around all of these awesome people I can see the truth behind it.


As quoted by one of our 10 year veterans: Winning can be done anywhere; Winning with people you would actually like to buy a beer...That's Sturmgrenadier.


Sturmgrenadier is an adult, large scale gaming syndicate with over 10 years experience in MMO's. We have over 650 active members between Eve, WoW, Planetside 2, World of Tanks, League of Legends, and more. SG members come from all walks of life from college, to military, to corporate executives, and everywhere in between. One thing binds us all together, and that is the desire to succeed in our chosen gaming portals while having fun with people who have grown to be so much more than just guild mates.


Sturmgrenadier has forged a name in online gaming communities known for both teamwork and leadership. We are respectful to our allies and enemies alike, and our leadership focuses on providing a fun and effective model to achieve our goals in every game we participate in. If you are looking to join a group of respectable people to game with, SG will be there for you in Wildstar and beyond.


All mature applicants are welcome, there are no prerequisites to a membership with Sturmgrenadier, besides using Teamspeak as being able to communicate is part of being a success.



Faction: Dominion

Server: STORMTALON - PVE

Purpose: To provide training and excel in group oriented game elements including raids, warplots, battlegrounds, and world events.
EDIT 14-07-03:
Dungeons/Raid Nights set - Mon, Wed, Thurs 8-11pm EST
Actively seeking DPS - especially stalkers, warriors, espers.
Always interested in good people, solid gamers.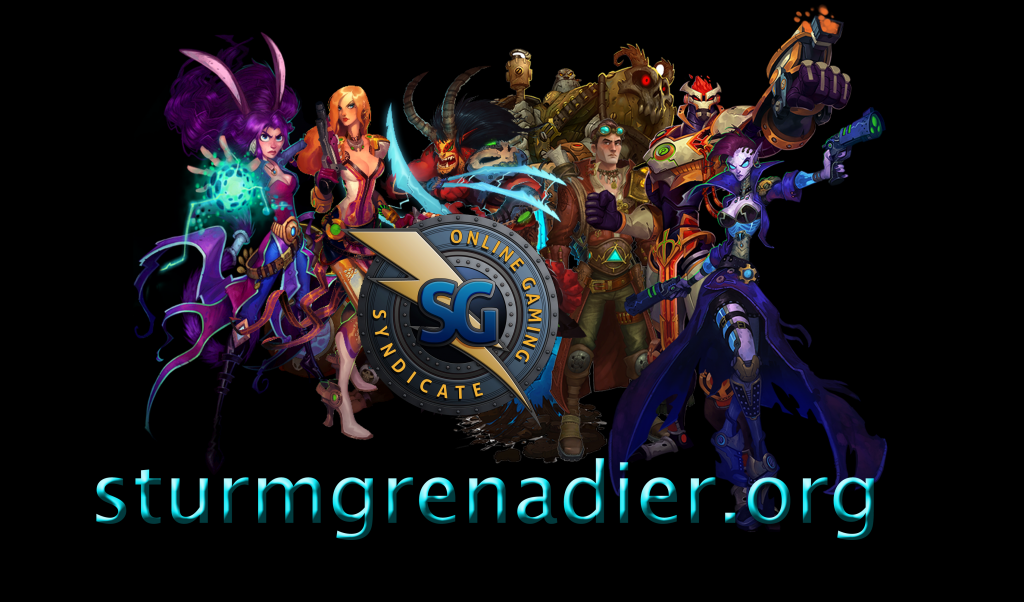 Currently Playing: D3-ROS
Previously played: WoW, Tera, SWTOR, TSW, Rift, Defiance, GW2, Aion, LotRO, Rapplez, RoM, Dofus, LC, Requiem, WoKF, PW, etc
Waiting on: Wildstar