SLIGHTLY NEW THREAD DIRECTION: 9/13/2013
Shifting the direction of the thread, towards whether or not the game still looks like fun to you. Would you pay full price, or a subscription fee, or perhaps toss money at your screen at a cash shop, after hearing these slightly immersion breaking things...... that is... if they are immersion breaking to you at all?
Question 1: Do you still want to play Archeage, after the addition of being able to make superman and hawaii shirts or did this sort of thing make you turn away from the game.?
Question 2: Did they go to far with sandbox? - Bikni + Beach Parties + Sports Cars + Starbucks - Upload anything you want, to your shirts, houses, an boats = Immersion Breaking for you?
- - - Old Post Below - - - 9/08/2013
In my eyes, players destroy Immersion, but can also create immersion. Such as creating guilds, and taking territory, having things run by the players, for the players. and true in archeage we may have sports cars, and hawaii and superman shirts, but we also have Lord of the rings, Game of thrones, Hunger games, Player made content! - Legions of armies formed, to either rule the seas, or the lands. Guilds claiming territory, while waving lannister flags, or even underwear flags if you will.
Archeage is a game to look forward too, with the most epic roleplaying we may ever see. It depends on the houses that represent. Imagine representing a certain trading company, or perhaps those douche lannisters that always pay their debts.
Here is a link to a fan made guild trailer, which shows off the level of epicness you can really get in this game. Below is a trailer of a guild in archeage called "The Black Storm Legion!" Comment by Crusader - //This is a guild, making a video that showcases their conquering of the new content in the game. Inadvertently it shows how awesome ArcheAge is!//
http://www.youtube.com/watch?v=EqWqk3UXncM
The below is a picture which id label as an immersion killer, including hawaii shirts, and sports cars, to coca cola vending machines. it is a slight immersion-murderer, maybe developers are plotting to ruin the game, which we each have set our gaze upon, and it goes even beyond that. Players themselves are allowed to upload images as textures to customize the house that they own. But if you can look past the players uploading pictures of adult related images to customize a house they created. Then you get the link above and think as you should, players are both the reason why this game can be amazing, and can also be why the game is less than stellar. That trailer shows off, the true epic feeling that you can get in this game.
...Themeparks and sandboxes and starbucks? - OH MY!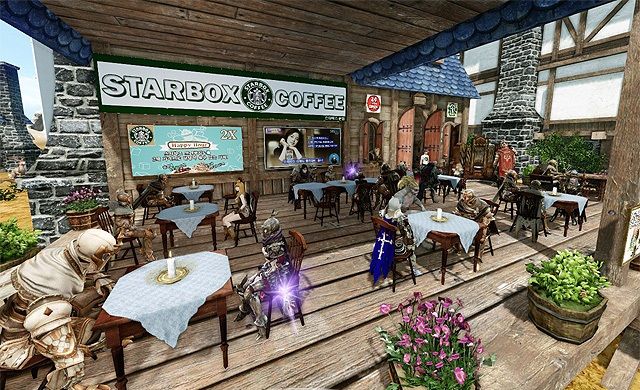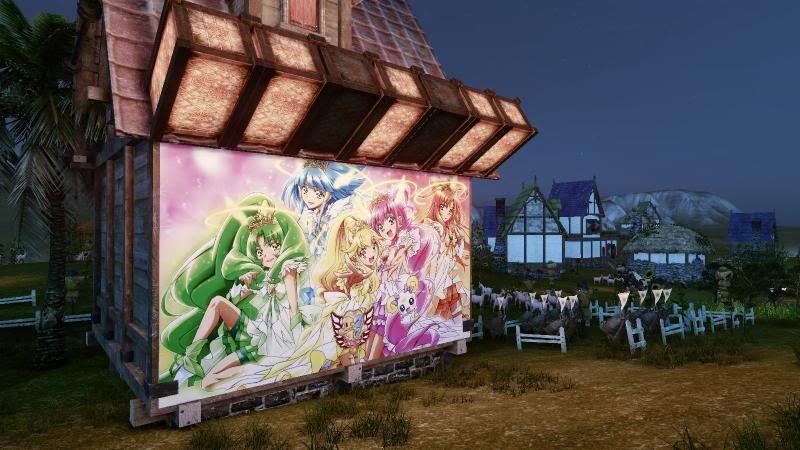 Where do you stand with archeage, are you looking forward to it? or did the hawaii shirts/sports cars/anime-soft porn house textures/images ruin it for you?//
Thank you for taking the time to visit this page, it's really been a long time since iv made a thread! //Almost 2-years!!!//
-
POLL:
DO YOU STILL WANT TO GIVE ARCHEAGE A TRY, AFTER HEARING ALL THIS?