ArcheAge's creative freedom
For those that don't know ArcheAge has a built in creation tool set. Using this tool set players can import pictures files in the game and then place them on various objects that they have created in game.

Korean players have created some weird and wild creations.

Here is an example, a Korean player has created their own Starbucks using the creation tools, and is selling Frabs and Mocha's!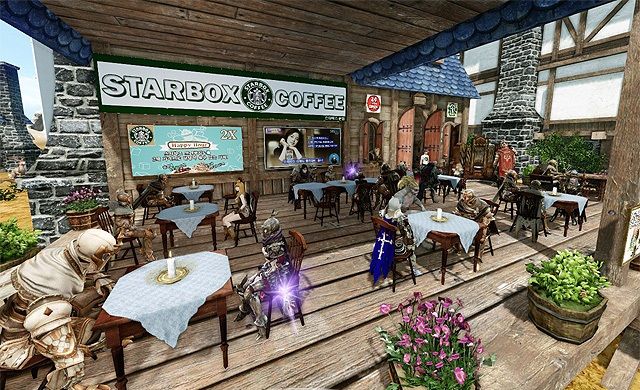 Again using the tools you can create anything you want, we will have to see if Trion will have these tool for the Na version.