Product Overview:
Legends of Etherell is the introduction of a completely unique iteration of the popular MMORPG genre. The team behind Legends of Etherell has created what they are labeling a "Persistent Online Role-playing Experience" or PORE for short. In Legends of Etherell, all elements play out as they would in a traditional "RPG", with no deviation aside from the fact that they game can't conclude as with standard "RPG" titles. We look to present something fresh and realistic compared to the repetition found in the current selection of "MMORPGs" available.
Rather than focusing on the vast amount of characters that can be forced into a zone or region, we are primarily focused on creating the persistent world with a strong focus on the incorporation of traditional "RPG" elements such as NPC interaction, fully voiced dialogue, alternate dialogue choices with varying results, and really deep player progression and advancement. Our goal is to create a fully open, sophisticated, and living world; one in which the player can exist without bounds, and become fully involved with. While the game is expected to have a large following, the current focus isn't primarily on the massive amount of players we can fit into a given area, instead we are centralized on building the most elaborate rendition of a persistent, and open RPG possible.
To accommodate our style of development it's most important to develop the game with scalability at its core. Therefore, we've chosen to develop our online framework based on new server architecture developed by some of the original software engineers formerly of Turbine. Having worked with such titles as Everquest 1 and 2, they are well adept at persistent online architecture. Our product now features a much more sophisticated, scalable multi-player server solution that allows us to expand the amount of players allowed within the confines of our virtual world as the demands are required.

Product Features:
(Gameplay)
• Incredibly Lush Historical Literature/Documentation
• Dynamic Event System
• Alignment System
• Unique Travel Systems
• Highly Involving Guild Development System
• Massive Faction Battles (WarFronts)
• Career System
• Profession System
• Romance/Offspring System
• Unique Crafting/Enchanting System
• Elaborate Skill Progression System
• Advanced Attribute/Skill Progression System
• Consequential Death Element
• Fully Voice NPC Dialogue System
• Extremely Advance/ Real-time Combat System
• Robust Class/Sub-Class System
• Open-World PvP
• Imprisonment System
• Bounty System
• Statistic Tracking For Profiles
• Story Inspired Gameplay
(World)
• Highly Fantastical Medieval Setting
• Dynamic Ecosystem
• Dynamic Weather/Season System
• Seamless Open-World (No Zoning)
• Landscaping System
• Home/Town Building System
• Player-Driven Economy
• Player Influenced Politics
• Provincial/Territorial Dominion
• Extensive Geological Literature
• Interactive World Elements

Team structure:
Management
Project Manager (Aaron Victoria)
Design
Lead Designer/Creator (Aaron Victoria)
Lead Level Designer (Brandon Barker)
Level Designer (Philip "Vality" Arnold)
Art
Art Director/Concept Lead (Chad Dulac)
Lead Environment Modeler (Max Miko?ajczyk)
Environment Modeler (Chris Pyne)
Environment Modeler (Zhang Tsui)
Environment Modeler (Drew Flood)
Lead Character Modeler (William Barry)
Writing
Lead Writer (Corey Beasom)
Assistant Lead Writer (Craig Comer)
Writer (Thor Mathiason)
Writer (Jennifer Jorgenson)
Programming
Technical Director/Server Architect (Eric Heimburg)
Technical Director/Server Architect (Sandra Powers)
Lead Programmer (Simon McMahon)
Programmer (Aaron Victoria)
Audio
Composer (Robert Roche)
Sound Effect Engineer (Aaron Victoria)
Female Voice Actress/Vocal Coordinator (Jenny Krompel)
Female Voice Actress (Laura Fedora)
Female Voice Actress (Kira "Rhina Chan" Buckland)
Male Voice Actor (Teddy Bostik)
Male Voice Actor (Isaak Wells)
Male Voice Actor (Travis Crane)
Analysis
Lead Tester (Kareem Brooks)
QA Engineer (Jeremy Ford)
Tester (James Morose)

Latest Updates:
We're currently finishing up a few artistic elements of the game before presenting our first developer progress video, which will be followed up shortly by our first gameplay trailer. Our primary goal is to begin showing online functionality as well as PvP, PvE, and team-based combat; we aren't far from achieving these goals currently. Below I've posted some of the latest pictures from our title. The current model is a placeholder purchased from the Unity Asset Store, but it is being replaced by our character models, which are currently being rigged. It too, can be seen below. As we recently decided to go for a more realistic look, we are packaging our old character models and armor, selling them on the Unity3D asset, or giving them away as promotion on our site; this way the hard work and development that went into these models doesn't go waste. I hope everyone likes the current offering. Thanks for taking the time to read. Expect more updates soon.
Websites:
LoE Official Site
LoE Facebook

Contacts:
Aaron Victoria
My Email
Skype: beatsbyav

Imagery:
User Interface:


Character Customization

Log-In Screen

Character Creation

In-Game User Interface

Quest Log Window

New GUI Layout
Environment:


Mount Enaruuk - The Peak Of Ashateer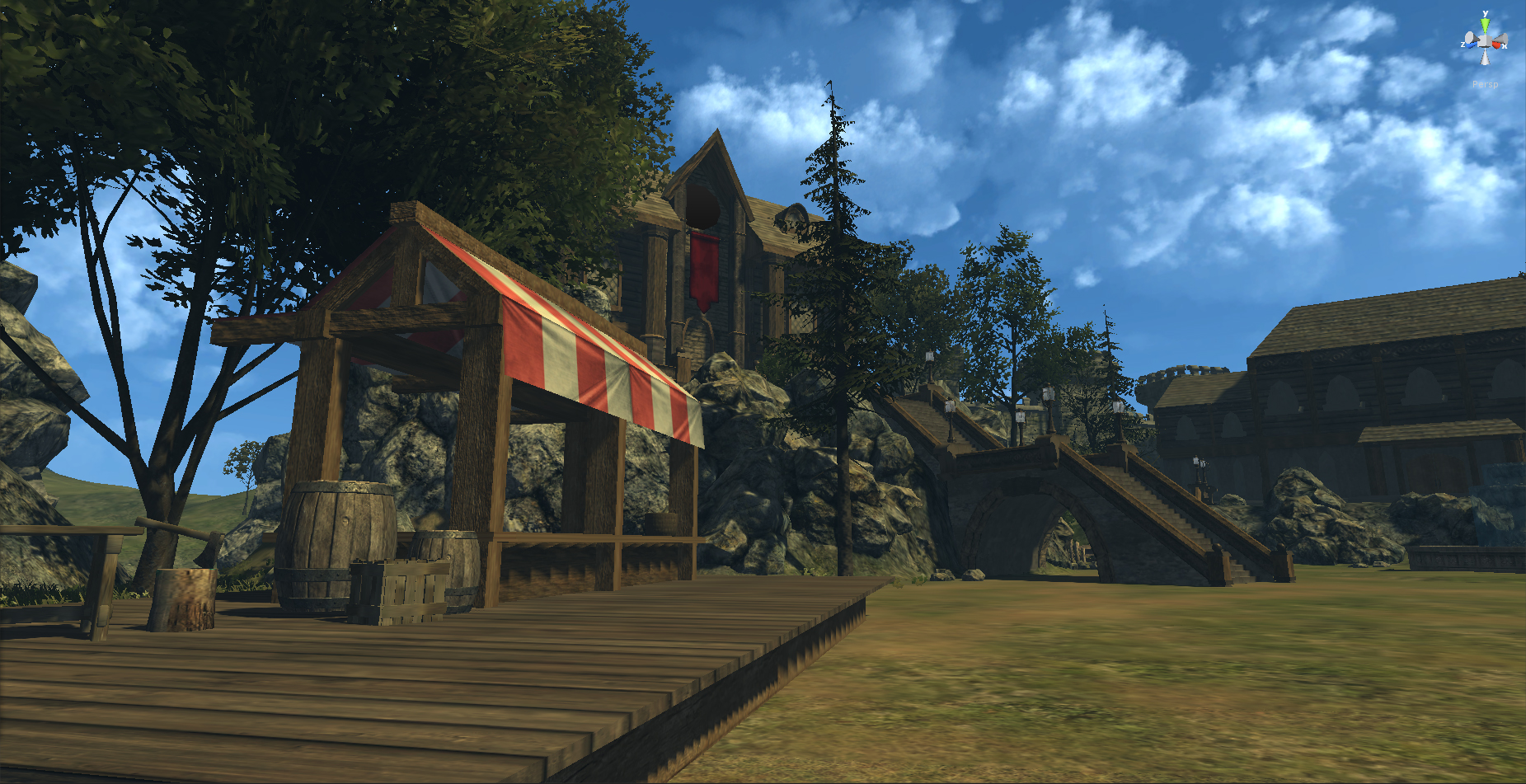 The Butcher/Alchemist Pavillion and Townhall

Interior of the first user-owned house

The Town of Everdawn

Different Angle -- Interior of the first user-owned house

Exterior of the first user-owned house -- Planting Ground

Exterior of the first user-owned house

A Necromancer's Summon -- Just hanging out at the general store

Campsite

Characters:


Investor Reward NPCNocturni Summoner: Created by VicToMeyeZR

Male Nocturni: Starting Clothes

Female Elf: Spellweaver Armor Set

Raelea NPC

Aramax NPC

Delnon NPC

Olenna NPC

Florian NPC

Asferis NPC

Martina NPC

NPC Face

NPC Face
Armor:


Level 10 Dwarven Defender Armor Set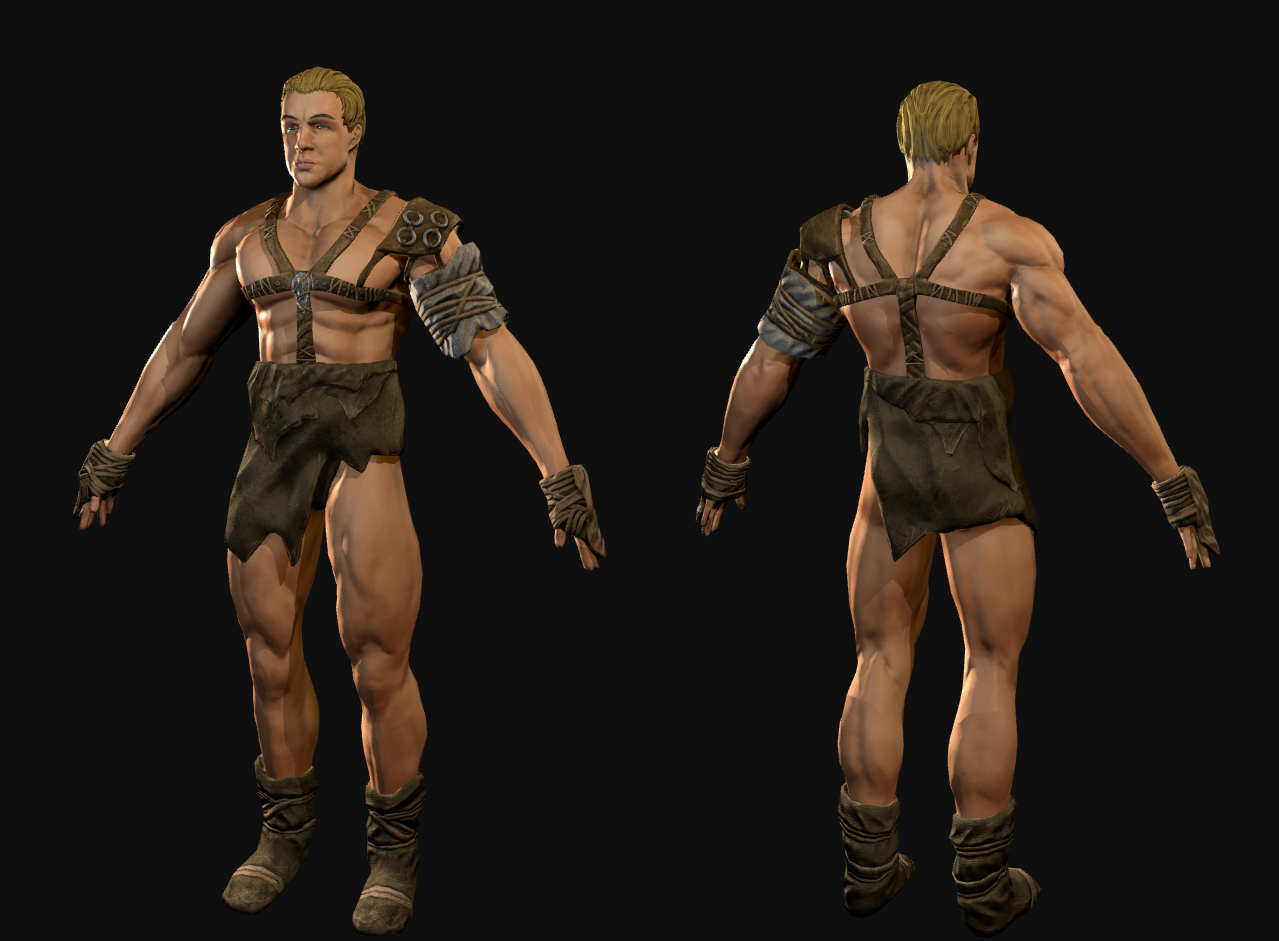 Barbarian Tier 1 Armor

Level 10 Khronian Warrior Armor

Savage Legionnaire Armor

Human Male Base Mesh

Development:


Elements of Legends of Etherell

Creatures:


Keplerfrost Dwarf Dragon

Our team is still looking for members, so if you are a Unity scripter, network specialist, environment artist, or voice actor, don't hesitate to pm us.

Audio:
Legends of Etherell Trailer Rough Draft:
http://www.shogn.net/media/trailer/LoE_Trailer.mp3

Please Visit Us On Facebook:
https://www.facebook.com/LegendsofEtherell

Interested In Join?
http://forum.unity3d.com/threads/138455-Legends-of-Etherell-Antavia-Online-RPG