If this open, unscripted discussion with the developers is anything to go by: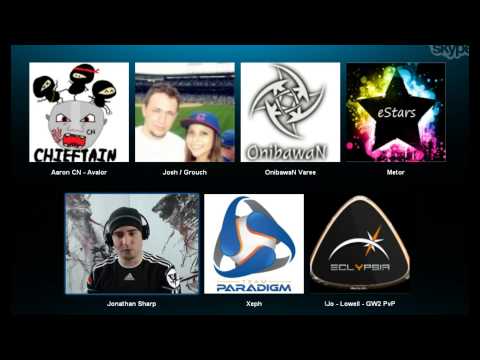 GW2 is set for huge e-sport success.
They are very clear that they are not rushing it, but the announced balance changes, the pacing of changes, the way they are approaching their PVP game is fantastic.
I also LOVED the fact that this guy says clearly that some noobs just need to L2P. That kind of frankness only comes from someone who plays the game extensively himself, a developer who is also a competitive player = awesome.
No bullcrap, no marketing spin, just a skilled PVP developer with opinions and ideas who is open about discussing with the players.
You can tell this guy really cares about balance and competitive gaming above all, and that's exactly what you want.
Let's face it, PVP in other MMOs like SWTOR, WoW, Aion, AOC, etc is a joke. No one takes it seriously, and no MMO has e-sport PVP. It's too unbalanced.
GW2 has a very good chance at it because it's already the most balanced MMO, and about to become even more balanced in every little detail.
I think that with the mindset displayed in the video, they might have the biggest esport game of 2013.
Anyway, just watch it in full and make up your own mind.