I reference much of this interview -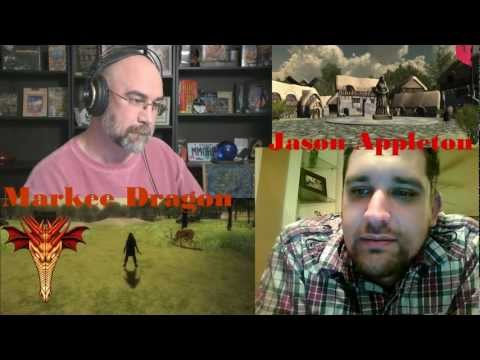 I will not post this on the Greed Monger forums because it will only end badly, but last night the "Lead Designer" Jason Appleton had an online streaming interview, and personally after what I heard on it I just shook my head, and retracted my kickstart. It's clear to me now that while this game has a great concept, and talented team, it's led by an amateur who is unprofessional and using shortcuts to get ahead, and that is not a product and company I, and really anyone, should want to endorse or support. I do not want to attack the game, but I do want to express my side of why I -- an original supporter -- am now moving on from Greed Monger to let others know of the concerns I have.
Firstly - Jason Appleton isn't a game designer, he doesn't have a degree in game design or coding. He also has no prior game industry experience besides merely PLAYING games, which everyone has, but that doesn't make you capable of leading a team. Yes, he may have experience in leadership and marketting, but it is not the same. It is apples and oranges. Last night in the interview (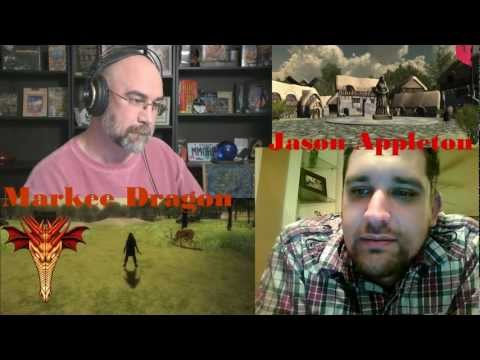 ), but he claims to have a long hisotry of employment in fighting, real-estate, and even selling male enhancement pills? Right. Every investment is a risk, you gamble with your money and the product, but I am assured that ANYONE would feel more confident and assured if the "Lead Designer" had a background in game design and had a professional game industry background. Jason Appleton doesn't, he is only an amateur gamer trying to construct a game from other's work, and purchased work.
When questioned about it on the show, Jason replies, "I think there's jealous involved...", and goes on to say that others don't want to see "little guys" succeed. Really? Who? Who gains anything from that? Minecraft was created by one man in Sweden and went on to be Game of the Year (PCG), I never saw anyone try to bring Minecraft down. People voiced their concerns, and Jason masks it merely with a textbook excuse of "jealousy." That's not factual at all.
Markee says it best here: http://www.youtube.com/watch?feature=player_detailpage&v=TDo3YtgjwUo#t=629s
Yeah... not into someone who hops careers and jobs that much, this is merely a phase for Jason Appleton.
Secondly - What you see in the videos and screenshots isn't special. That isn't the design from the design team, it's not hard work, and their original content. Nearly EVERYTHING you visibly see there currently is purchased assets. If you're not game-savvy, basically that means you can buy game content (Models, textures, rigged models, animations) for a price. Anyone, or any company, can buy the same content. The content Greed Monger is purchased goods from other artists and possible used in other games, maybe not all of it, but some of it most likely. Greed Monger isn't in their own engine, it's a boughten one. So the content and media you're seeing is [u]only purchased goods placed into a purchased engine.[/u]
You may ask now, "Well what do I care if it's purchased goods?" Because what are you then funding the game for? Do you want a game that's merely pasted together from other's prefabricated work and has no real originality? There's no customization and unique level of design from the Greed Monger team, it's just a grouping of premade objects clumped together. I am not liking that. I want a game that is original not only in playstyle, but in content as well.
Thirdly -- http://www.youtube.com/watch?feature=player_detailpage&v=TDo3YtgjwUo#t=1083s
This is important. The game is all about money and funding. Everything is already "oversold." It's much like Second-Life, it is not a game that you join and you begin construction in your own land. It's just people with money buying giant plots of lands. So if you're not financially strapped out-of-game this proably isn't the greatest game for you. You have to buy in just to play, where as almost every other MMORPG you can merely walk in and start playing, but you can't do that here in Greed Monger.
http://www.youtube.com/watch?feature=player_detailpage&v=TDo3YtgjwUo#t=1163s
Jason even says they're oversold, and if you're joining late.. well, bad news! "We're not adding more land." Go play another game and wait in the mean time, thanks! That's a horrible business scheme.
"When we launched, maybe not everyone will get a seat." -- Jason Appleton on the release of the game.
Lastly - It's not just me, you may say, "Hey, you're just one guy." Okay, well their Kickstarter had a lot, last night it had 800+, and I look today and it's down to 600. People caught on because of other's posting revealing the shortcuts this developer took, and the unprofessional actions of Jason Appleton. That's what it boils down to - unprofessionalism. You want a developer and team you can entrust. Jason Appleton isn't that person, he has no public relations training, and he's aggressively hostile towards others.
To quote the video, "I'm a Scorpio, you know. I am seven feet tall, I am not used to just sitting idly by with somebody smacking me in the face. Know what I mean?" No, Jason, I don't. I really don't. I actually have no the slightest clue what that quote means at all. Jason Appleton got upset over postings one person did (named Brash) on another game's forums. He then joined that community's forum for the sole purpose of arguing and disputing against the user Brash starting a large public conflict, a conflict so large that many then read about the troubles/shortcuts Greed Monger used and removed their backing from Kickstart as well.
This is a huge problem. Jason Appleton isn't a designer, he's not a CEO, he's not a Lead Designer even if that's what he titles himself as. He's an amatuer. He doesn't understand professionalism and manners. He says himself he can't just "stand by," and that he must post and do something about it. Well guess what? Not everyone will love your game and community, many will dislike Greed Monger as many dislike WoW. Do you ever see the Lead Designers of Blizzard joining forums when someone says they dislike World of Warcraft? No, of course not, they have the understanding that every gamer's taste is different. Jason Appleton can not differ his personal feelings and postings from his business persona.
Even on his own Greed Monger forums when a member of the other game community registered on their forums, Jason said, "Go away" and "Your (game) friends are waiting for you there." Just another example of how little professional Jason is, and how he can not properly handle himself in the public eye. He did more harm than Brash did with his findings of the game.
So let me make this clear to you, Jason if you read this -- I am not removing my backing because of you used boughten content, or because you had multiple jobs. I am leaving because you are not suited for this role and for this job. This game likely will never succeed and go far because there's too many shady questions being raised that you frankly can't answer in a respectful and proper manner. It's clear to me now you're only a gamer trying to make a game, but lack the knowledge, not the resources.
Here's my favorite quote from you though:
http://www.youtube.com/watch?feature=player_detailpage&v=TDo3YtgjwUo#t=1036s
"...This is kind of new to me, and this is one of those things you're learning as you go." -- Jason Appleton, Lead Designer.