Star Citizen really needs your help to reach $4 Million
Dear MMORPG community,
I've played countless MMOs over the years.We have had great RPGs like World Of Warcraft and the recent Guild Wars 2. Some decent MMOFPS like Planetside.
Even a pretty good MMORTS that I love, set in space called Eve Online.
I had great fun playing all of them. But I always dreamed of a MMO set in space with fast paced combat like the old space sims.
Chris Roberts the creator of the classic games Wing Commander and Freelancer is looking for our support to create a new space sim that will both allow us to play in smaller player owned servers, and in a large scale persistent online universe that can hold thousands of players simultaneously.
He even has made a tech demo to show what we can expect: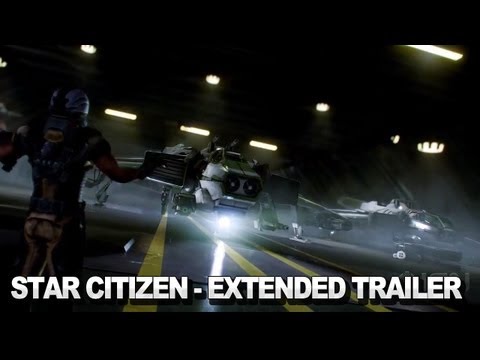 Now I know there have been other posts talking about Star Citizen, but I'm writing this in a critical moment of the crowd-funding project Chris Roberts has launched.
Crowd-funding will end in 9 days. The project already has $3 million and has passed the minimum ammount to get the game going. But $4 million is what will really help this vision get delivered sooner rather than latter. And above all bring some more quality to the mod tools that they'll create for the community.
They even have a competition sponsored by Alienware, NVIDIA , Oculus and Logitech, to give really great prices to whomever gets more people to pledge.
http://www.robertsspaceindustries.com/get-the-pledge-out/
Pledge little. Pledge a lot. But if you share my passion, please help this project come to life.