Pathfinder Online, why it will fail, and why you shouldn't give them any money...
So, I was checking out Pathfinder Online... They have no game footage on display yet, but they're asking for money. Apparently, investors only want to invest in a company that is going the "traditional route" and making games like "WoW 1.5" (Their words, video attached)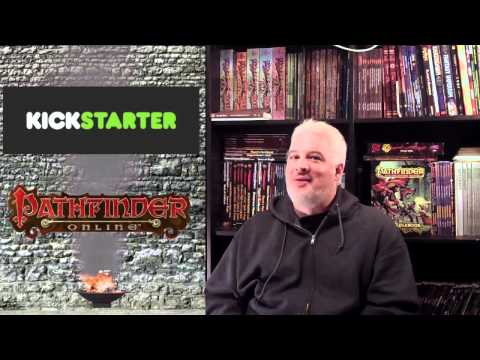 Well, I did some research on the company, and this is what I found... Apparently, they are hiring, but only people who have worked on plopping out the same old trash we've seen for literally the past 5 years. They won't consider anyone who has worked in the field prior to WoW, or is a fresh Grad like myself.
I just found it funny. These people are not interested in making a revolutionary game. They want to make money. They can't get investors, so they want YOU to give them your money.
Job Posting for Game Designer, PVE:
"we're particularly interested in applicants who have worked on an MMO that was actually shipped and operated as a live game.

Knowledge of the Pathfinder intellectual property is a plus but not a requirement. A history as a tabletop hobby gamer is also a plus, not a requirement.

Candidate should be able to show a prior work on scripted multi-part encounter designs

What are my new job responsibilities?
Design create immersive and interesting missions and quests for characters involved in many different kinds of activities including crafting, transportation, diplomacy, harvesting, territorial defense, exploration and monster hunting
What are my new job requirements?
Prior experience working with a shipped videogame title
Ability to clearly communicate needs and processes to programmers and artists
What would set me apart from other candidates?
Prior experience working on an MMO operating in a live environment in the past 5 years
Previous work developing components for a large videogame title especially an MMO"